SW Adult Leader Resources & Training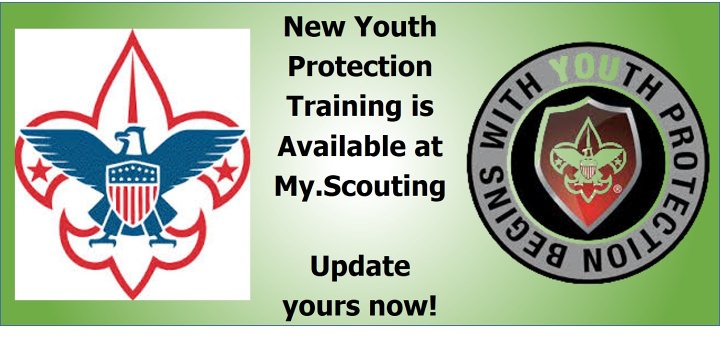 How to Register for events in Tentaroo
Check out this tutorial video for help: https://www.youtube.com/embed/K6tYAo1qj3M?rel=0&
---
Reserve space at Scoutland, Rotary or CRM for a Troop or Pack campout.
---
Scout Safely!
The Guide to Safe Scouting and the Sweet 16 of BSA Safety are your go-to documents to keep it safe and keep it fun. Click the links to download and view them now.
---
CubCast and ScoutCast
Whether you have a new den, pack, or troop, or maybe you're a seasoned Scouter looking for new best practices, the Scouting magazine podcasts have something for every Scouting leader, parent, and even professionals.
---
New District Committee Basic Training
District committee training has been taught the same way for many years with a very dated course. By leveraging the BSA Learn Center, we can give the district committee a learning environment that provides them the content they need when they need it, and we can leverage professional training for consistency in district training.
---
Facebook
Are you on Facebook? If so, have you found the Sweetwater District NEGA, BSA page or the BSA Volunteer Training Team page? Encourage your Facebook friends to join us. You can find the page by logging into your Facebook account and putting @swscouts or @BSAtrainingteam in the search line.
---
More ways to stay connected with training and get the information you need to put on a quality Scouting program:
1) Click here to go to the NEGA Council Training page with more information on training and timelines for completion.
2) Click here for all online training on BSA Learn Center via my.scouting
3) Attend Sweetwater District Adult Leader Roundtable, which is held monthly except June and July at 7:00 PM at Snellville UMC in Wesley Hall.(map) Go to our "Commissioners & Roundtable" page for more info.
4) Sign up for the Sweetwater District Newsletter, published monthly with news of upcoming events, training, and information relevant to Pack and Troop leaders and parents. Click the link to sign up or email: sweetwater-district-newsletter+subscribe@googlegroups.com
5) Go to the "District Calendar" and our "Forms and Flyers" page for information on training and events planned by your district leadership to enhance your unit's annual calendar.
6) Contact one of our Sweetwater District Resource leaders for specific questions on District policy, events, etc.