SW Commissioners & Roundtable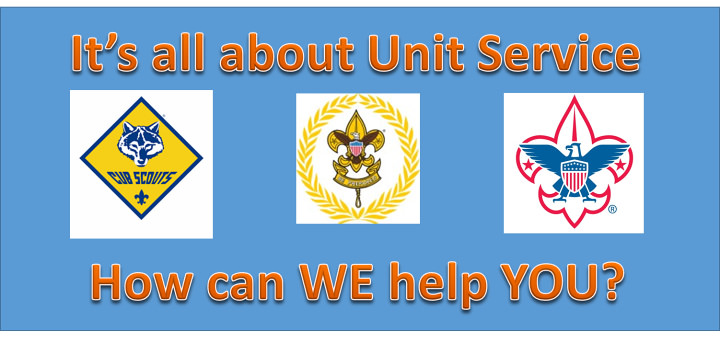 Sweetwater District Roundtable is held on the 2nd Thursday of each month, except in June and July from 7:00 PM - 8:30 PM
Location: Snellville UMC, 2428 Main St E, Snellville, GA 30078 (MAP)
---
What is a Commissioner and what do they do?
Commissioners are volunteers who have a wealth of experience and knowledge in Scouting and are willing to share that knowledge with you.
Your District Commissioner and the team of Unit Commissioners are your source for help, guidance, and support in running your Scout Pack or Troop.
Sweetwater Roundtable Commissioners hold the monthly roundtable meetings for adult leaders.
So what exactly is Roundtable anyway?
Roundtable is a monthly local training event for adult leaders, held for the purpose of sharing pertinent information, networking, and helping adult leaders to feel confident in their ability to deliver an exciting program to our youth membership.
Each roundtable features important announcements and details of upcoming events, and training topics presented by experienced leaders which are both timely and helpful.
Roundtable is a monthly opportunity to connect with your fellow Scouters for the purpose of sharing ideas, issues and/or making contacts such as Pack - Troop connections.
---
2020-2021 Roundtable video archive: (Normally available approx. 3 days after the event.)
October Roundtable (With 5 minute Conservation Day slideshow/video)
November Roundtable (With 5 minute Fall Family Camping slideshow/video)
December Roundtable (Recharter Workshop)
---
We always need more Commissioners- Both Unit Commissioners and Roundtable Commissioners