NEGA Campmaster Corps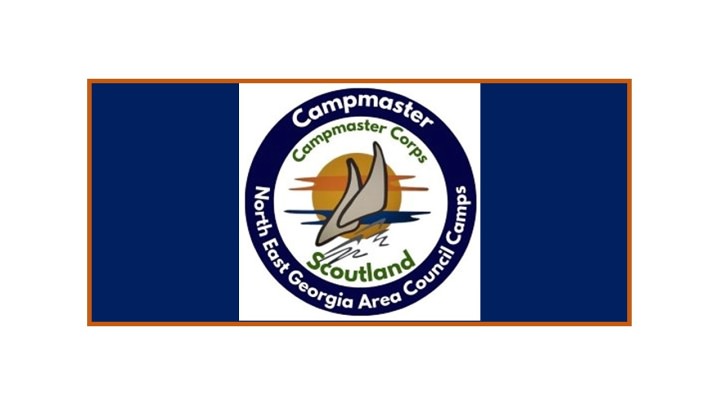 What is the Campmaster Corps?
The Campmaster Corps is a group of selected, trained, and registered Scouters who serve the NEGA Council Scout Camps when groups are using any part of the Camp Property. Campmasters select their own time and frequency of service, but usually two to four times a year. The Campmaster Corps is organized under the leadership of the Council Camping Committee. The entire group and its personnel are directed by the Chief Campmaster and the Council Program director. The Campmaster Committee meets once a year to evaluate its program, schedule ahead and arrange for the training of any new members. Campmasters are selected on the basis of their ability in several areas: outdoor skills, specialized knowledge on nature and conservation and leadership skills.
All Campmasters must have a record of demonstrating their ability to get along with people, and to lead and act in an emergency. All Campmasters must have a working knowledge of Scouting, Pack, Troop, Team Operations, Scout Advancement and Webelos Camping. Experienced and registered Scouters are eligible for consideration as Campmasters.
Campmasters enjoy a great amount of camaraderie during their camp stays. They perform service to others, and develop and maintain lasting friendships with other Scouters.
---
What are Campmaster Duties?
During a typical weekend, Campmasters will:
Check units into Camp and collect rosters.
Interact with Unit Leaders and provide Commissioner type service and other assistance when requested.
Assist the Camp Ranger with special projects when requested.
Help ensure Camp policies are being followed by visiting Units, campsites, and camp facilities.
Provide Unit Leaders with outdoor program and facility assistance to enhance the Unit's camping expierence.
Assist Ranger and Units during emergency situations.
Check Units out at the end of their stay and make sure campsites, bathrooms and Camp is clear and orderly.
Campmasters provide Commissioner type service to Units at Camp. Like Unit Commissioners we can assis Units with program helps and activity ideas. The benefit of a Campmaster at Camp, we can actively assist your Unit's program.
During District and Council events, the Campmasters are there to assist the event leaders with BSA Policies, program helps and ensuring the security and safety of the Camp facilities.
---
How can Campmasters assist units with their outdoor program?
During your unit's weekend camping at our NEGA Camps. Our Campmaster's are a valuable program resource.
Before your weekend camping trip, the Campmaster should contact your unit to introduce themselves, answer any questions you might have and verify your reservation. If you need any special equipment, facilities or need some assistance with your planned program, please ask so we can be prepared.
At check-in, Campmasters will gather your unit's rosters, remind your leaders of the camp policies, and direct you to your campsite. On Saturday the Campmaster will be around camp checking on units, looking at facilities and ensuring the health, safety and security of the camp and guests. If you need equipment for your unit's program or if you need any activity ideas, please ask the Campmaster. We can assist you with just about any activity or program your unit is providing if you ask.
---
What is the difference between the Camp Ranger and Campmaster?
The Camp Ranger is responsible for the safe operation and maintenance of the Camp property. He lives on the camp property and is employed by NEGA Council.
The Campmasters are volunteers who spend the weekend at Camp to help with Units' outdoor programs. We attend and teach outdoor leadership courses for Scout Leaders at all levels including Wood Badge and Tali Atsila. Our expierences vary in our Scouting spectrum, but we are all volunteers dedicated to helping your units have a safe and pleasant camping expierence.
Campmaster service has many results:
More interest in weekend camping
More outdoor advancements in units
Wider interest and attendance at camp
More units attendending NEGA Camps
More weekend programs in Camp
Greater pride and apperance in Camp
Unit leaders getting informal training and making contacts

Offering units additional outdoor program ideas during their camping weekends
---
How can I join the Campmaster Corps?
We are looking for motivated Scouters to join our select group of Campmasters to support our units while they are camping at the NEGA Council Camp properties during weekend camping seasons.
To be considered for the Campmaster Corps, you should be:
An experienced and Registered Scouter
Knowledgeable in the following areas:

Scouting Outdoor Program
Guide to safe Scouting
Outdoor Skills
Specialized skills in Nature & Outdoors

Able to discuss safety and camp policies with Unit Leaders during their stay.
Able to visit Units in campsites several times during the weekend.
Have attended Outdoor Program training (BALOO, OWLS, ITOLS, Powderhorn, etc.)
It is helpful if you have knowledge of the camp property you wish to serve but not required.
If you are interested in serving as Campmaster or getting more information about the program,
Please contact Jim Henderson, jim.henderson.bsa@gmail.com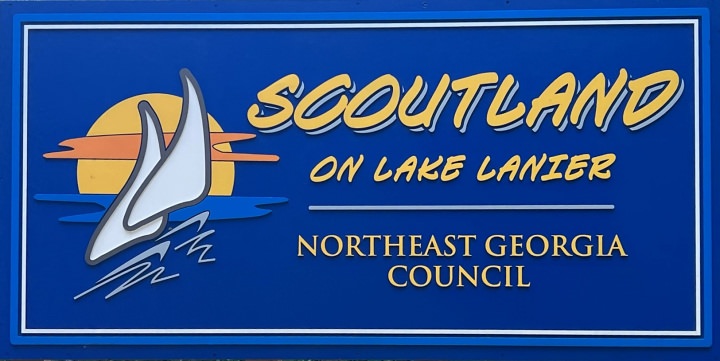 | File Name | Description | |
| --- | --- | --- |
| Campmaster Flyer 2023 | 2023 Campmaster contacts | Download |