Apalachee District


CHANGE OF LOCATION FOR OCTOBER ROUNDTABLE
Because of the school fall break, roundtable will be held at Sugar Hill United Methodist Church located at 4600 Nelson Brogdon Blvd. Sugar Hill. Go to the back of the church and enter at the doors near the upper portico by the water fountain.
We will begin at 7 pm with the general session, have a popcorn breakout as well as Scouts BSA and Cub Scouts.
We'll be back at Collins Hill in November.
Tiger Fun Day

When: Saturday, October 19th, 2019 (12:00 pm– 5:00 pm)
Where: Buford Presbyterian Church
See Flyer: 2019-Tiger-Cub-Fun-Day-final-pdf
Loop-A-Rama

When: Saturday, October 19th, 2019 (12:00 pm– 5:00 pm)
Where: Buford Presbyterian
See Flyer: 2019-Cub-Fun-Day-final-pdf
Jamboree On The Air

This a free event that is open to all Cub Scouts, Boy Scouts, Ventures, Sea Scouts, Girl Scouts & the general public. We will be offering a Radio Merit Badge Classes at JOTA. Come learn and have fun at JOTA 2019. JOTA is an annual Scouting event that uses amateur radio to link Scouts around the world, around the nation, and in our own community. Scouts of any age can participate, from Cub Scouts to Boy Scouts, Venturers and Girl Scouts. This is the official JOTA site of the Northeast Georgia Council Amateur Radio Club KK4BSA.
We will be offering two Radio Merit Badge Classes at JOTA. Space will be limited to 30 students. Registration is only required for the Merit Badge Class. Anyone else is free to just show up. For Merit Badge Registration go to http://KK4BSA.info/RadioMB.html
See Flyer: JOTA-2019-pdf
Fall Family Camping Weekend

Camp Rainey Mountain 1494 Rainey Mountain Road, Clayton, GA 30525
See Flyer: 2019-Apalacee-Fall-Family-Camping-Flyer-final-pdf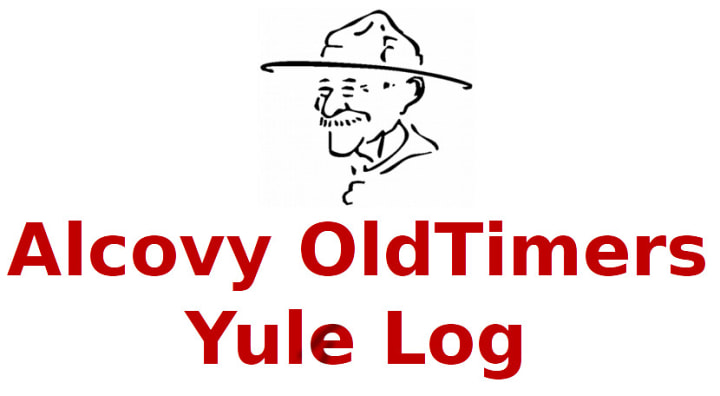 Food drive combined with camping, Scout skill events, Yule Log hunt, and a special seasonal campfire.
Who: All Sweetwater & Apalachee Scout Troops, Crews, & Posts.
Where: Scoutland, on beautiful Lake Lanier
3685 Looper Lake Road, Gainesville, GA.
When: Friday through Sunday, December 13-15, 2019.
Camp the entire weekend or just come for the field events on Saturday.
How Much: $5 per person + gift card and canned good donations to local food co-ops. All paid attendees will receive lunch & event patch. Register by unit at Apalachee September, October & November Roundtables
Flyer: 2019 Yule Log Flyer 05302019.pdf
Guide: 2019 Yule Log Guide 09072019.pdf
Live the Adventure

When: December 14, 2019
Time: 9:00 AM– 3:00 PM
Where: Prospect Church
1549 Prospect RD
Lawrenceville, GA 30043
See Flyer: 2019 Live the Adventure Flyer final.pdf
Jamboree On The Trail

2020 Jamboree On The Trail
Calling all Packs, Troops, Crews & Posts
Saturday, May 9
On the second Saturday each May since 1998, all those in the World Scout Movement have been invited to hike together. In their own way, all Scouts – whatever their age, wherever they may be, in whatever way they can – will be hiking the same direction; towards a better future through Scouting.
There is no cost to participate in this international event. Commemorative 2020 JOTT patches will be $4 each. Proceeds of the patch sale support the work of the Northeast Georgia Council International Committee.
If you have any questions, please contact Northeast Georgia Council International Representative Phil Krajec, mrkrajec529@gmail.com.
---