Apalachee District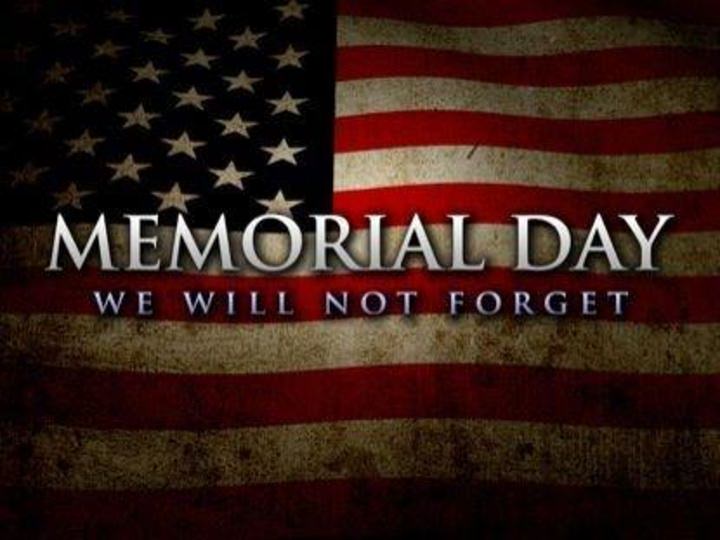 27th Annual Memorial Day Parade in Dacula
Salutes and thanks our Fallen Heroes who gave their lives for freedom
and supports all of our U.S. Veterans, active and
reserve of the U.S. Army, Navy, Air Force, Marines and Coast Guard
- All Heroes of our nation.
Additional Information and Signup: http://www.daculamemorialday.com/parade2021.htm
Pirates of Venturing
Navigate the High Seas.
Attack All Enemies.
Locate the Treasure.
Enjoy climbing/rappelling, Scout skills competitions, and more at the SRV Area 9 weekend at Camp Rainey Mountain.
Registration is now open: https://www.nega-bsa.org/PiratesofVenturing
See Flyer: https://www.nega-bsa.org/files/36394/Pirates-of-Venturing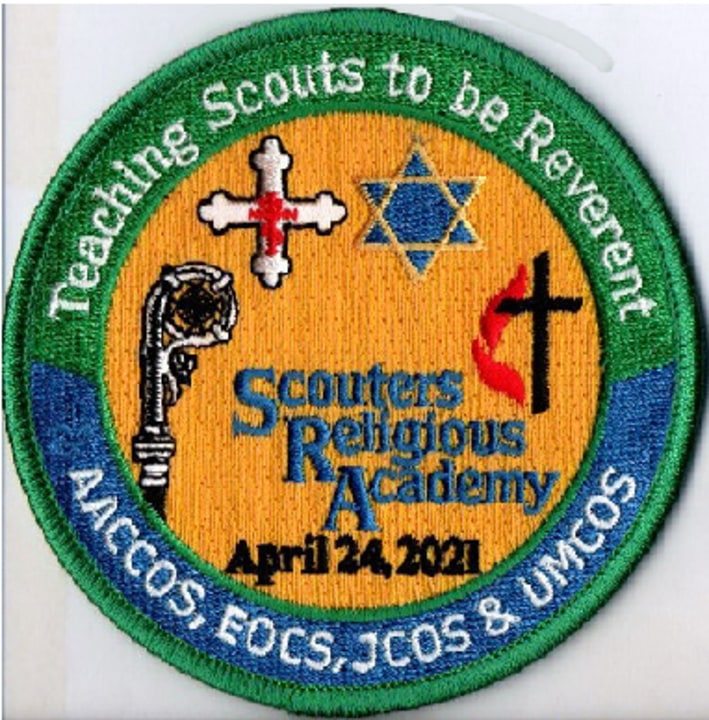 Scouters Religious Academy (SRA)
Location: Peachtree Rd UMC - 3180 Peachtree Rd, Atlanta
(This will be an in-person event, Covid-19 permitting. Six sessions will also be live-streamed. If Covid causes the in-person part to close down, the live-stream sessions will increase to 12. A final decision on whether the in-person part will be included will be made on March 12. Check back on the website after that date.)
Participants: Scout Leaders of all Faiths
The SRA is an adult training conference for Scouts BSA & GS-USA leaders interested in Building Faith into their Scout programs.
Organizers: UMCOS (United Methodist Committee on Scouting)
AACCOS (Archdiocese of Atlanta Catholic Committee on Scouting)
JCOS (Jewish Committee on Scouting)
EOCS (Eastern Orthodox Committee on Scouting)
For additional details see the flyer: 2021 SRA Flyer & Reg Form v7 - 3.10.21

BALOO
Basic Adult Leader Outdoor Orientation
Date: May 1—2, 2021
Location: Scoutland
3685 Looper Lake Rd
Gainesville, GA 30506
If your Pack or Den plans to camp this year then BALOO is for you! BSA requires that you have at least one BALOO-trained adult on every Cub Scout Pack or Den overnight outdoor event. BALOO helps prepare leaders for camping activities and outings. You'll learn how to keep your Cub Scouts safe and entertained and how to plan an event based on Cub Scouting's principles. Some of the things you will learn include:
Camp Set-Up, Campfire Techniques, Camp Cooking, Basic Knots, Basic First Aid, Team-Building, & Outdoor Activities.
Flyer: 2021 Ap BALOO.pdf
Registration: https://www.nega-bsa.org/2021APBALOO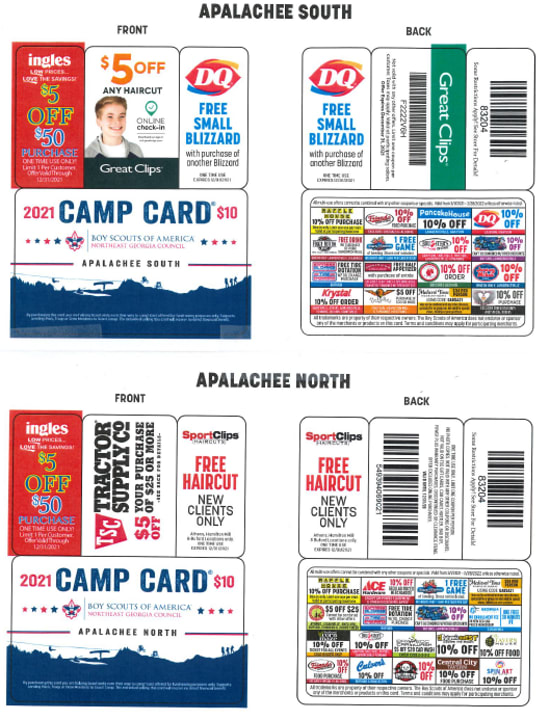 Sell Camp Cards

If you missed the Fall Camporee, You missed the Fun.
The following are pictures of what you missed.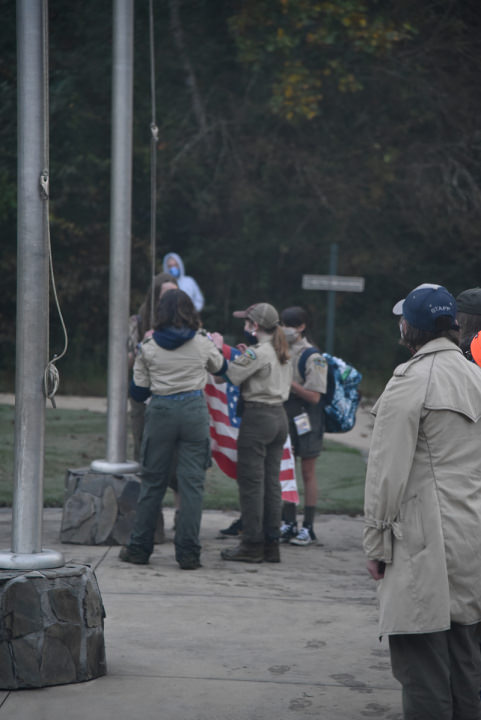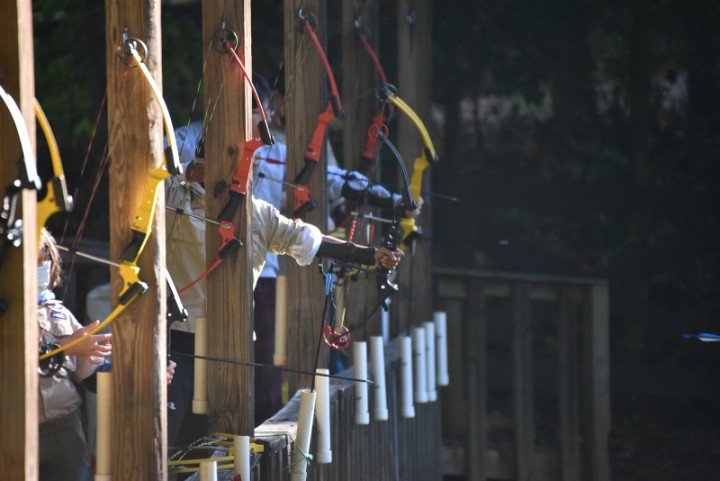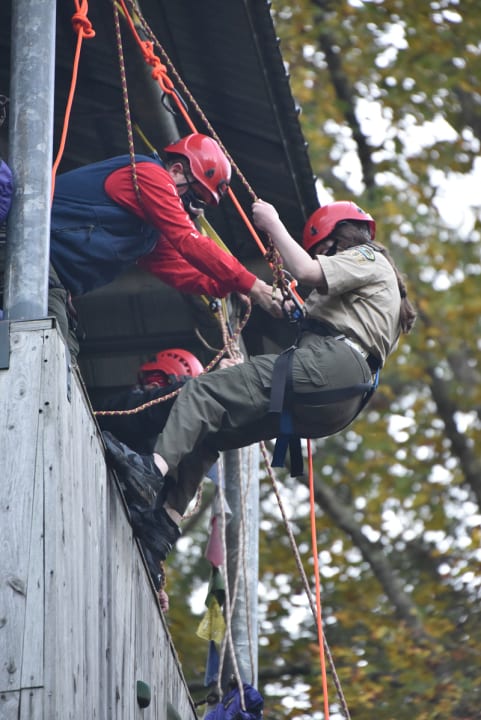 ---