Apalachee District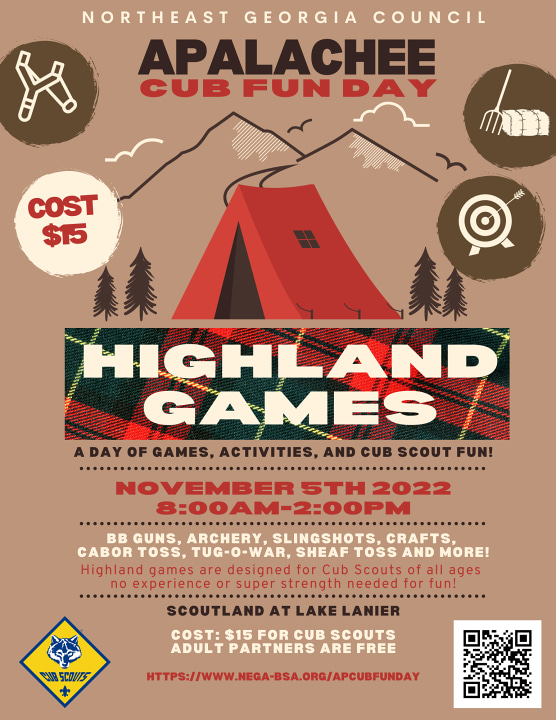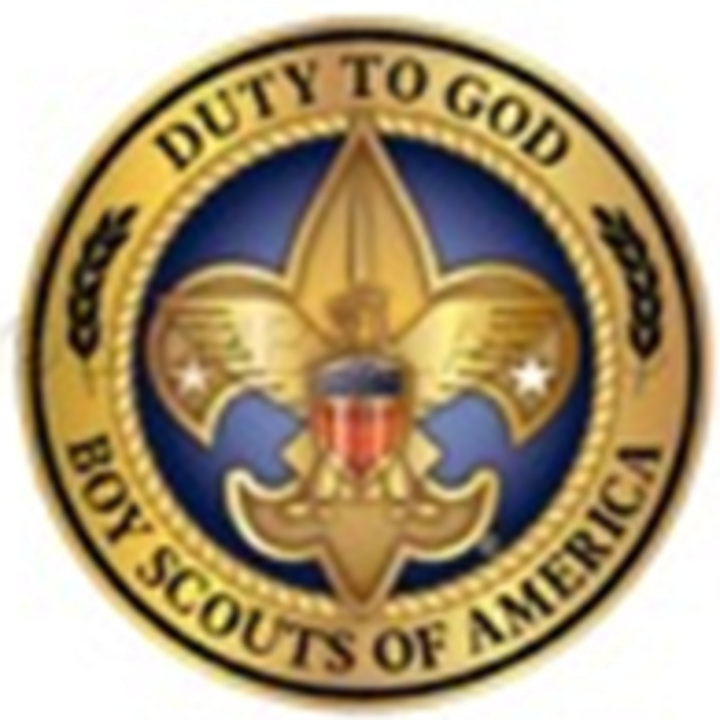 2022 VIRTUAL RELIGIOUS EMBLEMS PROGRAMS
Information and registration is available at: https://dutytogodbsa.org/portfolio/2022-virtual-religious-emblems-programs/?fbclid=IwAR1M5RKSO6jfRGLxJ4cIdMoGjy-L-iK_8pzzoEIf2FMRPkr1oO4W9zvr8nk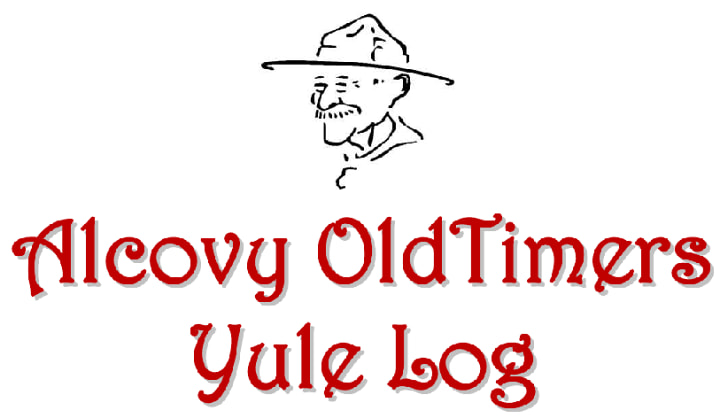 FOOD DRIVE COMBINED WITH CAMPING, SCOUT SKILL EVENTS, YULE LOG HUNT, AND A SPECIAL SEASONAL CAMPFIRE.
WHO: ALL SWEETWATER & APALACHEE SCOUT TROOPS, CREWS, & POSTS.
WHERE: SCOUTLAND, ON BEAUTIFUL LAKE LANIER 3685 LOOPER LAKE ROAD, GAINESVILLE, GA.
WHEN: FRIDAY THROUGH SUNDAY, DECEMBER 9-11, 2022. CAMP THE ENTIRE WEEKEND OR JUST COME FOR THE FIELD EVENTS ON SATURDAY.
HOW MUCH: $5 PER PERSON + GIFT CARD AND CANNED GOOD DONATIONS FOR LOCAL FOOD CO-OPS. ALL PAID ATTENDEES WILL RECEIVE LUNCH & EVENT PATCH.
Registration: https://forms.gle/B2sqZta7ZV48iiGD8
Flyer: https://www.nega-bsa.org/files/44288/2022-Yule-Log
Guide: Comming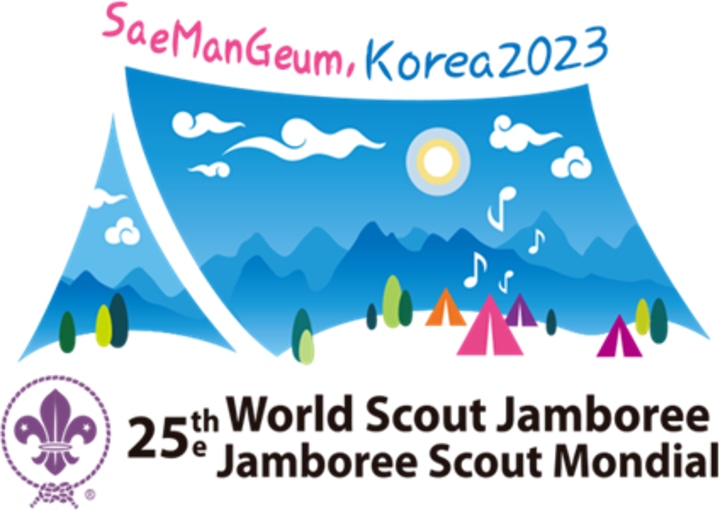 WORLD SCOUT JAMBOREE
August 1-12, 2023
SaeManGeum, South Korea
Registration is still open at https://wsj2023.us
$6100 cost includes: air fare to/from Korea; transportation between Incheon International Airport and the Jamboree site; a pre-Jamboree tour in South Korea; all meals during travel; insurance; and Jamboree swag.

Participants must have been born between July 22, 2005 and July 31, 2009.

Those born before July 22, 2005 can apply to be a member of the International Service Team.

Questions: Phil Krajec mrkrajec529@gmail.com
---