Apalachee District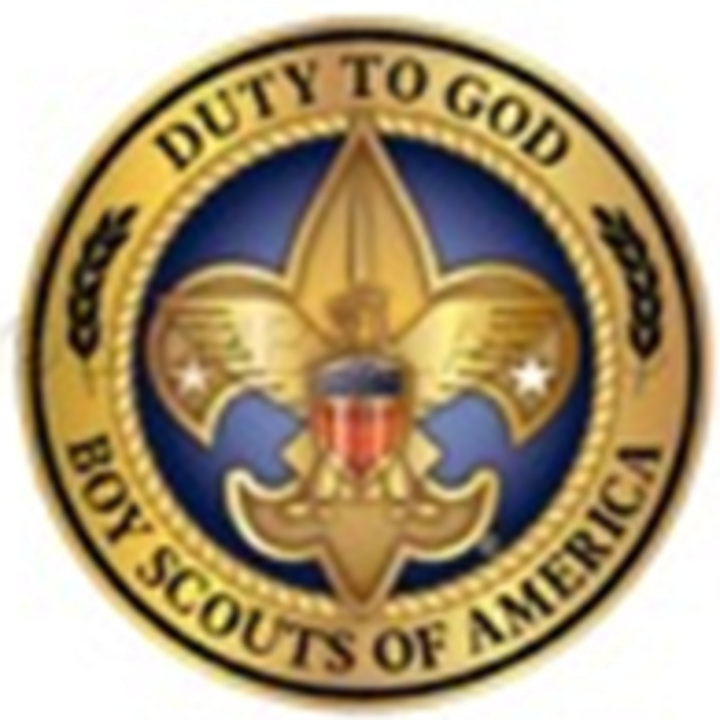 2022 VIRTUAL RELIGIOUS EMBLEMS PROGRAMS
Information and registration is available at: https://dutytogodbsa.org/portfolio/2022-virtual-religious-emblems-programs/?fbclid=IwAR1M5RKSO6jfRGLxJ4cIdMoGjy-L-iK_8pzzoEIf2FMRPkr1oO4W9zvr8nk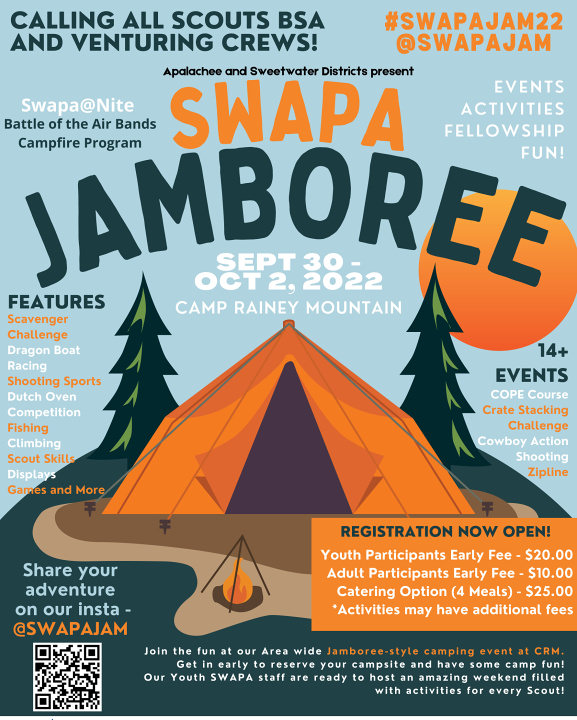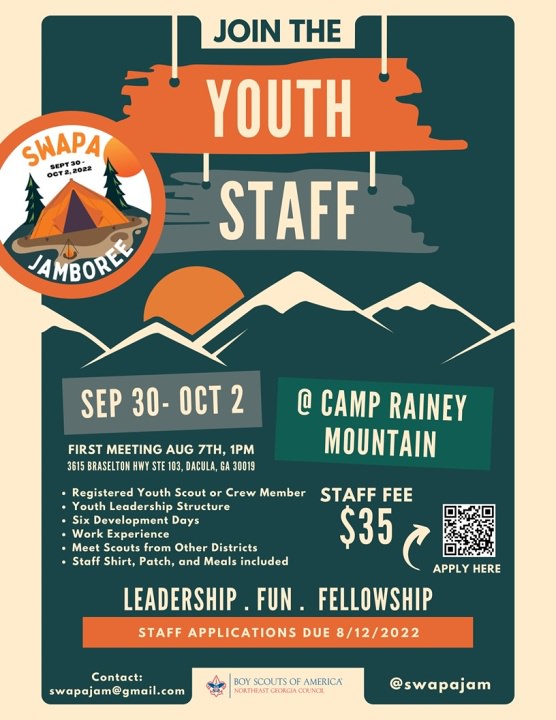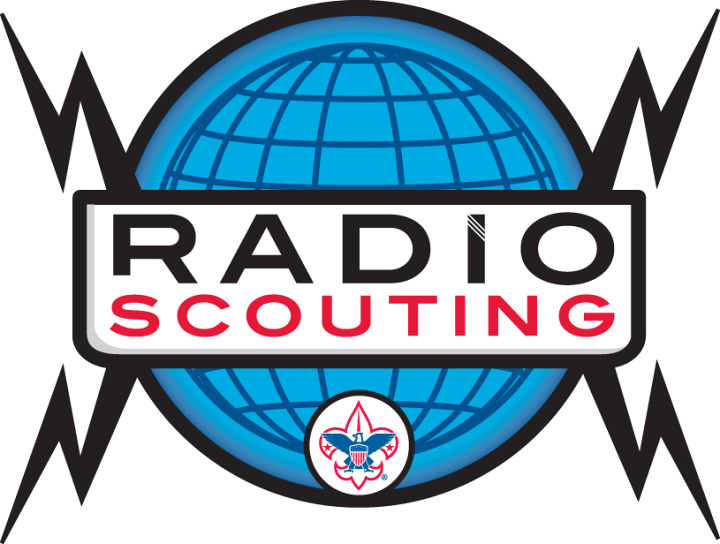 63r d Jamboree On The Air (JOTA)
October 15th from 9:00 AM – 4:00 PM
VFW Post 5255, 368 Grayson Highway,
Lawrenceville, GA 30046
For directions please go to http://goo.gl/maps/8b4zx
This is a free event that is open to all Cub Scouts, Scouts BSA, Venturers, Sea Scouts, Girl Scouts & the general public. We will be offering a Radio Merit Badge Classes at JOTA. Come learn and have fun at JOTA 2022. JOTA is an annual Scouting event that uses amateur radio to link Scouts around the world, around the nation, and in our own community. Scouts of any age can participate, from Cub Scouts to Boy Scouts, Venturers and Girl Scouts. This is the official JOTA site of the Northeast Georgia Council Amateur Radio Club KK4BSA.
We will be offering two Radio Merit Badge Classes at JOTA. Space will be limited to 30 students. Registration is only required for the Merit Badge Class. Anyone else is free to just show up.
Flyer: JOTA-2022.pdf
Merit Badge Registration: https://kk4bsa.info/register-for-radio-merit-badge.htm

Apalachee District Fall Family Camp
October 14th-16th, 2022
Scoutland on Lake Lanier
Activities Include: • BB's and Archery • Tug of War • Fishing • Crafts • Scout Skills • Campfire • Skits and Songs • Halloween
Flyer: https://www.nega-bsa.org/files/43961/Fall-Family-Camp
Registration Link: https://www.nega-bsa.org/ApFallFamily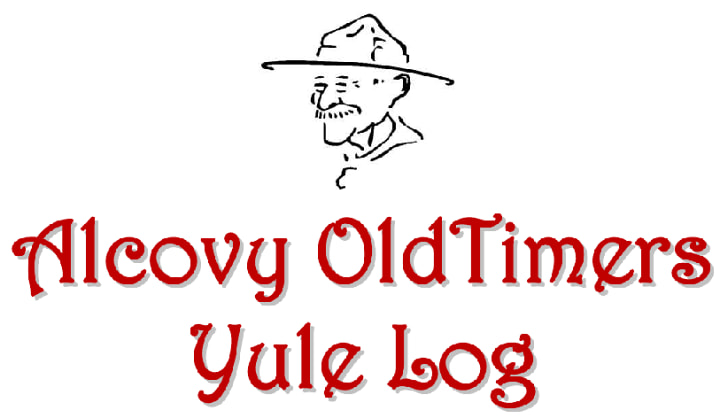 FOOD DRIVE COMBINED WITH CAMPING, SCOUT SKILL EVENTS, YULE LOG HUNT, AND A SPECIAL SEASONAL CAMPFIRE.
WHO: ALL SWEETWATER & APALACHEE SCOUT TROOPS, CREWS, & POSTS.
WHERE: SCOUTLAND, ON BEAUTIFUL LAKE LANIER 3685 LOOPER LAKE ROAD, GAINESVILLE, GA.
WHEN: FRIDAY THROUGH SUNDAY, DECEMBER 9-11, 2022. CAMP THE ENTIRE WEEKEND OR JUST COME FOR THE FIELD EVENTS ON SATURDAY.
HOW MUCH: $5 PER PERSON + GIFT CARD AND CANNED GOOD DONATIONS FOR LOCAL FOOD CO-OPS. ALL PAID ATTENDEES WILL RECEIVE LUNCH & EVENT PATCH.
Registration: https://forms.gle/B2sqZta7ZV48iiGD8
Flyer: https://www.nega-bsa.org/files/44288/2022-Yule-Log
Guide: Comming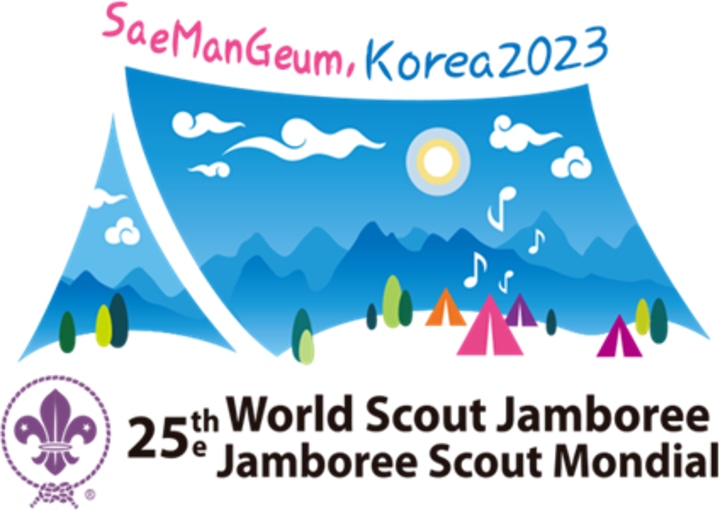 WORLD SCOUT JAMBOREE
August 1-12, 2023
SaeManGeum, South Korea
Registration is still open at https://wsj2023.us
$6100 cost includes: air fare to/from Korea; transportation between Incheon International Airport and the Jamboree site; a pre-Jamboree tour in South Korea; all meals during travel; insurance; and Jamboree swag.

Participants must have been born between July 22, 2005 and July 31, 2009.

Those born before July 22, 2005 can apply to be a member of the International Service Team.

Questions: Phil Krajec mrkrajec529@gmail.com
---