SWAPA Jamboree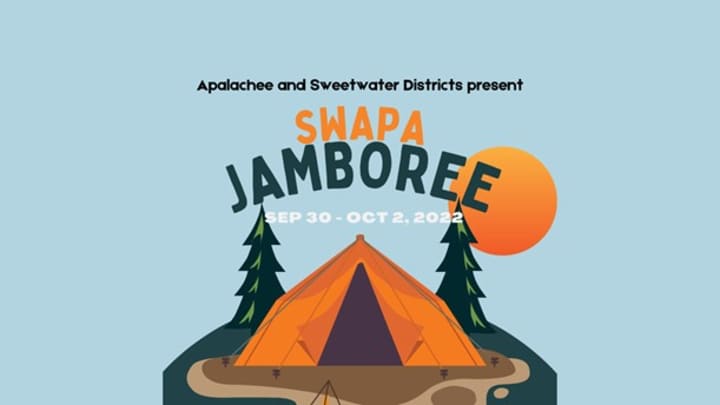 Get it on your Calendar!
Join the fun at our Area wide Jamboree-style camping event at Camp Rainey Mountain. Get in early to reserve your campsite and have some camp fun! Our Youth SWAPA staff are ready to host an amazing weekend filled with activities for every Scout!
---
Location:
Camp Rainey Mountain, 1494 Rainey Mountain Rd. Clayton, GA
Features:
Events:
Venturing Challenge
Dragon Boat Racing
Shooting Sports
COPE Course
Fishing
Axe Throwing
Scout Skills
Displays
Games & Fun!
SWAPA @ Nite:
Battle of the Air Bands
Campfire Program
---
Cost
Youth:
$20 before September 2

nd

$25 after September 2nd but before September 16th
$30 after September 16th but before September 30th
Adult:
$10 before September 2

nd

$15 after September 2nd but before September 16th
$20 after September 16th but before September 30th
Food:
$25 (limited to the first 300 registrants). Covers Saturday Breakfast, Lunch, Dinner, Sunday Breakfast - 4 Meals total
Staff (Youth & Adult):
---
Staff Applications