Pathfinders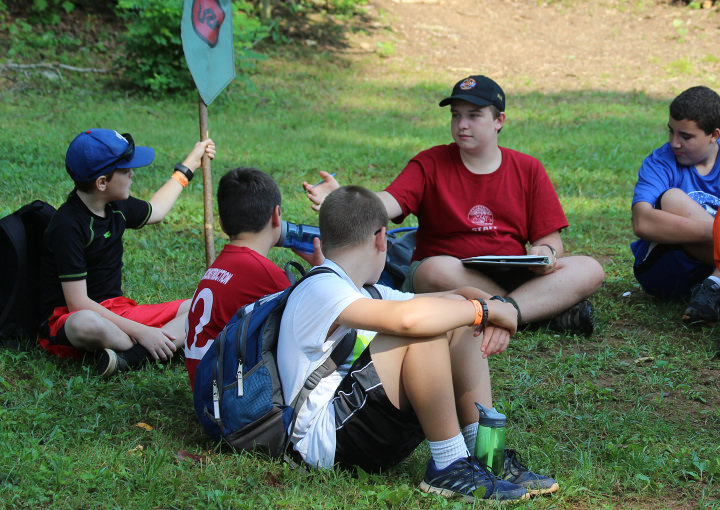 Week 1 - June 8 - 12, 2020
Week 2 - June 15 - 19, 2020
Registration will open April 2020!
Pathfinders are on the Adventure to Eagle by earning a Merit Badge a Day! A Scout can earn most merit badges in a day. Spend the day on the shores of Lake Lanier at Scoutland, then return home each night. Enjoy one day or multiple days earning merit badges. Some Merit Badges have prerequisites for completion. Scouts MUST READ and BRING there MERIT BADGE BOOK to Class. Print and Complete workbooks from: https://meritbadge.org/wiki/index.php/Scouts_BSA_Portal for the best experience at Pathfinders. Please Bring your own Sack Lunch with you name on it.
What your Scout should bring each day:
Sunscreen
Bug repellant
Hat
Refillable water bottle
Sack lunch
"Class B uniform" Scout T-Shirt and any shorts
Schedule for each day:
Check-in/drop off: 8am @ Admin Building
Opening Ceremony @ 9am. Classes start following the Ceremony
Lunch is from Noon to 1:00pm
Parent Pick-up @ 4:00
What Merit Badges are offered:
American Heritage
Archery
Canoeing
Citizenship in the Community
Citizenship in the Nation
Communications
Disability Awareness
First Aid
Fishing
Forestry
Genealogy
Leatherwork
Nature & Mammal Study
Pioneering
Rifle Shooting
Small Boat Sailing
Swimming
Traffic Safety
Welding
Wilderness Survival
Woodcarving
You must Bring your BSA Health Forms A & B with you to Camp!