Exploring/Venturing District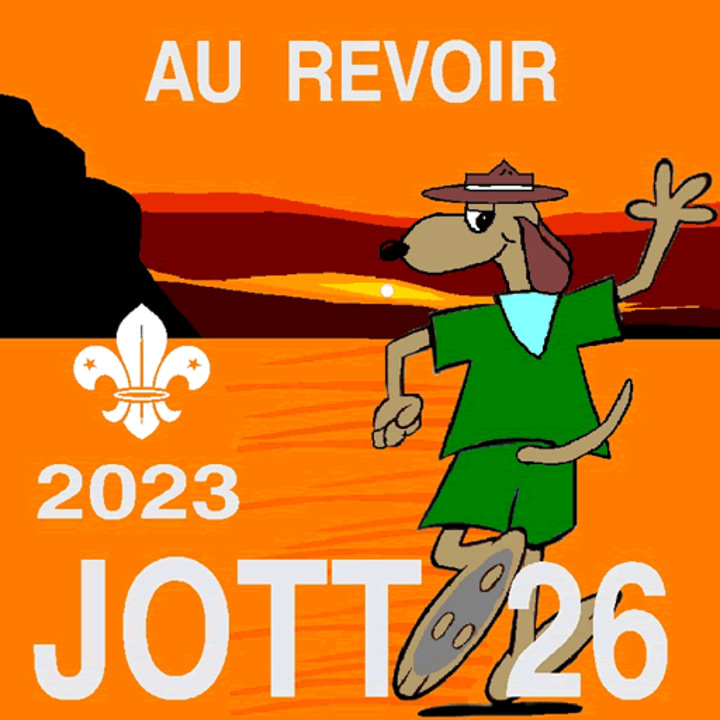 Au Revoir
Jamboree On The Trail!
May 13, 2023
On the second Saturday of May each year since 1998, Scouts around the world took to the trails in their own countries hiking towards a better future through Scouting. After 26 years, we say good-bye to Jamboree On The Trail. All Scouts, whatever their age and wherever they may be, are invited to participate in the final JOTT on Saturday, May 13.
There is no cost to participate in this international event, but the final commemorative 2023 Au Revoir JOTT patches are available for $4 each. Proceeds of the patch sale support the work of the Northeast Georgia Council International Committee. Order by April 13 to ensure arrival before JOTT: https://www.nega-bsa.org/JOTT23
Questions? Contact Northeast Georgia Council International Representative Phil Krajec, mrkrajec529@gmail.com.

National Youth Leadership Training
The National Youth Leadership Training Program (NYLT) is Scouting's premier youth leadership development program. It is offered in Councils throughout the country. NYLT is an intensive, fun, hands-on, & challenging six-day program that combines outdoor adventure & classroom instruction to provide Scouts with experience & tools for becoming great leaders.
Week One: May 29 to June 3, 2023
Course Director - Craig Pett

Week Two: June 5 to June 10, 2023
Course Director - Lynn Francis
See https://www.nega-bsa.org/NYLT fo additional information
---
District Mail List
To be kept up to date on what is going on in the Exploring Venturing District. Our mail list is part of the EV Google Group.
---