University of Scouting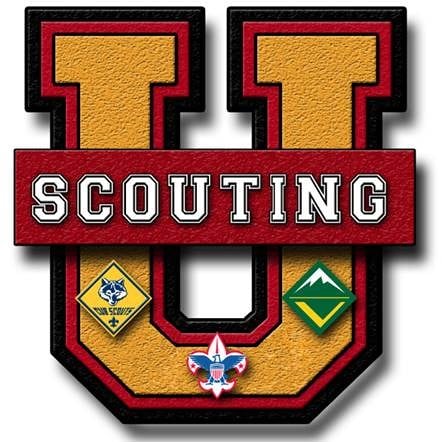 What is the University of Scouting?
The University of Scouting is a fun-filled, hands-on, experience-laden opportunity to network with other Scouters, and is truly a learning adventure. This one day supplemental training event is designed for all Cub Scout, Scouts BSA, and Venturing leaders.
What is the tuition to attend?
Early Bird Registration: $16 (if received by November 16th)
Late Registration: $25 (if received November 17th-December 1st)
Onsite Registration: $25
Lunch Fee is only: $6 per person (Choose Chick-Fil-a or Subway)
What is the schedule?
Choose 6 classes from the Course Catalog.
· 8:00 – 8:45 - Registration
· 8:45 – 9:00- Opening Ceremony
· 9:00 – 10:00 – Session 1
· 10:00 – 11:00 – Session 2
· 11:00 – 12:00 – Session 3
· 12:00 – 1:00 – Lunch
· 1:00 – 2:00 – Session 4
· 2:00 – 3:00 – Session 5
· 3:00—4:00 -- Session 6