Sweetwater District Pinewood Derby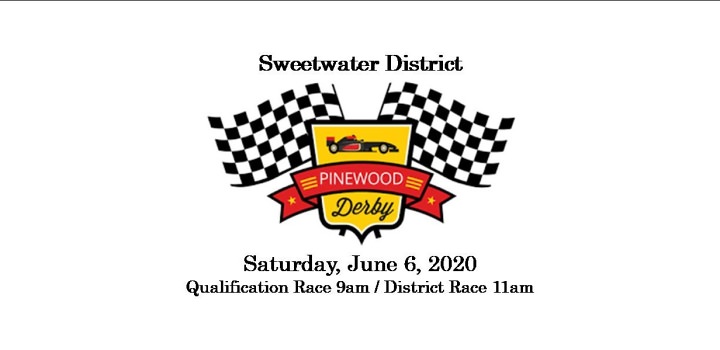 Date:
Jun 6, 2020
Location:
Grace Fellowship Church
1400 Dogwood Rd
Snellville, GA 30078

Sweetwater District Pinewood Derby Races
It is our goal to live up to the promises we make every year at roundups, and Pinewood derby is one of those promises. With the change in date and venue for Scout Show, we have extra time for Packs to run their races, but if there is any pack who can not for any reason, we will make a track available and have the technology on hand to run a live-stream or video recorded race on the morning of our district races.
Our Sweetwater District Pinewood Derby races will occur on June 6th without an audience. The entire race will be live-streamed and/or recorded for broadcast. We have some really talented volunteers who have stepped up to help make this happen in the safest way possible. We will have multiple car drop-off dates during the week prior to the race to minimize crowd situations. Exact dates and times will be announced in the June 1st Sweetwater Newsletter.
Please remember that all scouts who register cars for the Sweetwater District Finals must bring the correct form signed by their Cubmaster. The form is available on our district website http://nega-bsa.org/sweetwater