2020 Silver Beaver Recipient - Tandy Krajec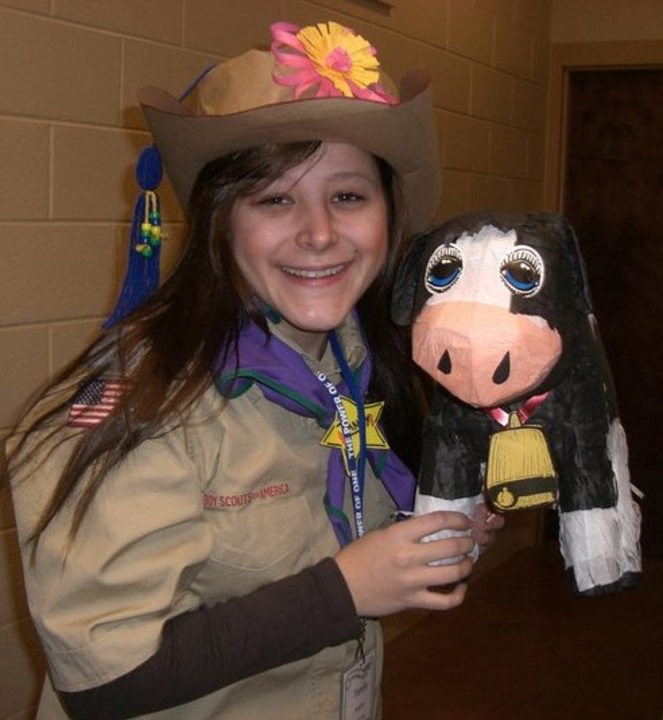 Tandy started in Scouting as a teenager in Venture Crew 573 with advisor, Tom Roberts, although she was much more interested in the "advanced hanging out" opportunities being part of a Crew offered. When she graduated from Georgia State University with a Bachelor of Arts degree, her father (Phil Krajec, the Apalachee District Chair at the time) suggested she take the open Buford Day Camp Director position as a way to boost her resume with more hands on experience before applying for teaching positions. From there, Tandy became involved in more BSA programs and events through the Apalachee District Committee. She revamped the Program Preview format in 2015 and has been the chair every year since. She has served as the Membership Chair and enjoys Round-Ups. She served as the Adult Awards and Recognition Chair because she loves to throw a good party! On the Council level, Tandy has served as the Camp Card Chair. She has most proudly served as the Apalachee Day Camp Chair and the NEGA Council Day Camp Director, helping others navigate the adventure that is being a Day Camp Director!
Tandy is a member of the Alcovy Oldtimers (Montessorus), received the District Award of Merit in 2013 and was given the Chairman's Award in 2017 for being the person who always says "yes" in Apalachee. She was a member of the Bear Patrol (like her dad) on Wood Badge course S9-101-35.
Tandy has served on Board of Reviews for Catholic emblems and led Catholic religious emblems classes. She personally earned the Pope Pius XII religious emblem award in high school. She was recognized as a Duty to God Banquet Honoree in 2014 and received the Catholic Scouting Bronze Pelican Award in 2016.
Tandy went back to her Venturing roots, joining the Exploring/Venturing District Committee as the Membership Chair and Awards and Recognition Chair. She helps on the Shows team at Winterfest and last year served as the Events Chief.
She is a proud big sister to two Eagle Scouts, Ty and Alex Krajec, who both worked at Scoutland for many years. Her mother, Cynthia, and sister-in-law, Kim, have been a major part of her success as a day camp director. She is proud to be "Phil's daughter" and is happy that he is willing to take the name "Tandy's dad."
In her free time, Tandy obtained her Master of Education in Montessori education in addition to her Primary Montessori diploma. She is a proud Montessori guide and has been employed as a Pre-K teacher and a college professor at various times. Tandy is humbled for being recognized as a teacher and leader as those gifts come so naturally to her.