2020 Silver Beaver Recipient - Brian Sipe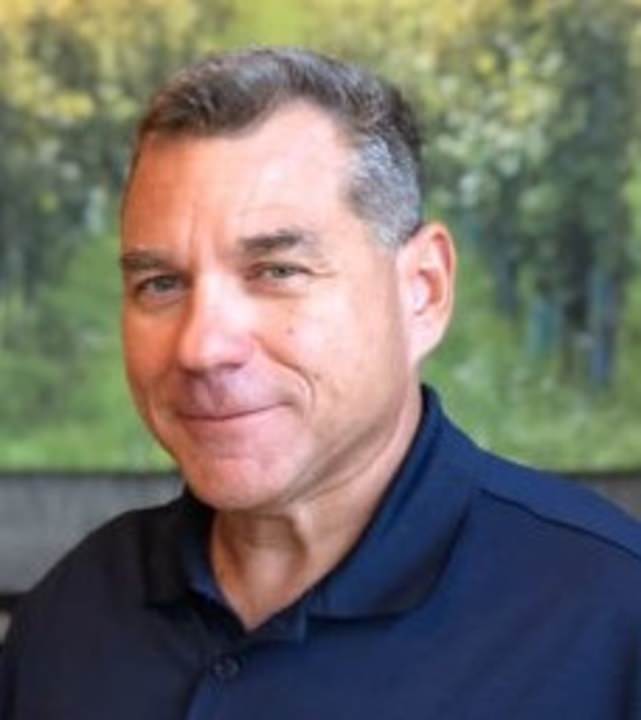 Brian L. Sipe was born and raised in Hickory, North Carolina, to the parents of Deen and Glenn E. Sipe. He has one brother Glenn E. Sipe Jr. (also an Eagle Scout)
Brian started his Scouting career as a Bobcat in 1975 at Mt. Zion Lutheran Church's Pack 235 in Conover North Carolina. After achieving his Arrow of Light, Brian crossed over into Troop 235 where he served in many youth leadership roles including Quartermaster, Sr. Patrol Leader, and Jr. Assistant Scoutmaster. Brian became a Brotherhood member of the Order of the Arrow and served two summers on the camp staff at Camp Bud Schiele in Rutherfordton, North Carolina. where he was awarded camp staff member of the year in 1984. Brian is an Eagle Scout and credits much of his success to his Scouting experience.
Brian attended St. Stephens High School in Hickory, North Carolina. where he was very active in student government, wrestling, marching band, and concert band. Brian was elected by the school as student body president in 1984/1985 and was voted friendliest and most likely to achieve for his senior superlatives.
Brian attended the University of North Carolina at Chapel Hill and graduated with a Bachelor of Science in Business Administration. While at Carolina, Brian was again very active in Student Government and was elected to the University's Student Congress as a Freshman. Brian went on to be elected as the Governor of the largest residence college on campus (Scott Residence College) for two years and was a leader in the campus Residence Hall Association (RHA). Brian was inducted into the National Residence Hall Honorary Society of Janus for outstanding leadership given to University residents.
Upon graduation, Brian was hired by Motorola where he held a variety of roles over 18 years, including National Sales Manager and National Headquarters Manager for large wireless carrier accounts.
In 2001 Brian earned his Master's in Business Administration from Emory University's Goizueta Business School in Atlanta.
In 2003 Brian married Kristen Sipe from Hingham, Massachusetts, and together they have three sons Aydan (16), Luke (13), and Zachary (13).
In 2007 Brian left Motorola to start Vertex Wireless with three other wireless industry executives. Over the years the partnership group has invested in several different companies and has grown Vertex into one of the leading mobility distribution firms in the U.S.
In 2011 Brian became involved with Scouting once again as a Tiger leader for Pack 151 in Flowery Branch. Over the years Brian has served as Den Leader, Committee Member, and Cub Master for Pack 151. After his sons crossed over into Boy Scouts, Brian became an Assistant Scoutmaster and is now the Scoutmaster for Troop 130 in Flowery Branch. During this time Brian also served in a variety of District and Council roles, including Chattahoochee District Popcorn Chair, Chattahoochee Finance Chair, Chattahoochee Round Table Commissioner, and Chattahoochee District Chairman. As part of the NEGA Executive Board Brian has assisted with the annual golf fundraiser and served on the NEGA Business Relations Committee. Brian is a vocal advocate for Scout Land improvements. He is a Merit Badge counsellor and regularly assists with local AoR's and Council Aquatic weekends. Finally, Brian is a member of the Mowogo Lodge of the Order of the Arrow.
Aydan Sipe, Brian's oldest son, is 16 and is currently completing his Eagle Scout Rank. Luke and Zachary are both 13 and are Star Scouts working on their Life rank.
When the Sipe family is not Scouting, they are all involved in a variety of youth activities including Baseball, Football, Lacrosse, and Band. Brian volunteered as either a Baseball Head Coach or Assistant Coach from 2011-2019. The Sipe family supports the Buford Wolves and is a proud supporter of the Buford Academic Booster Club, the Buford Athletic Club, and the Band of Wolves. Brian has also served his community as HOA President for four years.
The Sipe family is a member of Prince of Peace Catholic Church in Flowery Branch, Georgia.